I have been to Paris several times, some for vacation and mostly on business. Here are a few tips I picked up along the way.
1. Greet, smile and pause. Americans are much more direct than the French and this can come across as pushy. I've seen many rush up to someone, and jump right into asking for directions. When approaching someone, give them a smile, eye contact, a pleasant "Bonjour" during the day, or "Bonsoir" at night followed by a pause to wait for the other person to acknowledge you. Just a little greet, smile, and pause will go a long way. And don't forget to say "Merci".
2. From the airport to your hotel. You can take the metro (RER C) from Charles de Gaule into the city, but if this is your first time, I recommend taking a taxi. You will be tired after your overnight flight, and Paris is not ADA compliant, so you may be dragging your suitcase up and down stairs. The taxi drivers, do not take credit cards, speak English, or understand your pronunciation of a French address. You will need ~60-70 euros (depending on traffic) and the address of your hotel written down to hand to the driver. Do not accept any offers from "taxi drivers" within the airport. Go to the official taxi line and wait your turn. There can be a bit of a wait in the summer.
3. Waiting for your hotel checkin. Flights from the US usually arrive in the morning, and my hotel checkin time is 4pm. Many hotels can store your luggage until checkin time. Just plan ahead when you pack, so you are ready to drop off your bags and spend a half-day sightseeing and getting oriented.
4. The Metro and the RER. There are 2 systems within Paris. The Metro is made up of around 13 numbered lines that are for the city, and the RER includes 3 lines that go to the suburbs. They both use the same rail stations and stops and are part of the same basic system. You cannot purchase tickets from the vending machines unless you have a European credit card with a chip. Without a card chip, you need a person at the ticket counter. The best resource for train info is Paris by Train. Here is a quick comparison of the ticket and pass prices as of summer 2011.
| | | | | |
| --- | --- | --- | --- | --- |
|   | 1 Ticket | Paris Visite 1 day | Paris Visite 5 day | Navigo Week |
| Zone 1-3 | 1.70 € | 9.30 € | 29.90 € | 23.85 € + 5.00 € first time |
| Zone 1-6 | 1.70 € | 19.60 € | 51.20 € | 37.60 € + 5.00 € first time |
Ticket:
This is a onetime use. If you accidentally leave the station, and then need to reenter, you have to purchase another ticket. I have gotten turned around before.
Paris Visite pass:
This is a multi-trip pass. It is a small ~ 1″x3″ ticket that has to be fed through the subway gates. The maximum duration you can purchase is 5 days, so if you are going to be there longer, then look at the Navigo pass.
Navigo pass:
This is the cheapest option if you will be there for 5 or more days. This is a card, so it is not lost as easily and there are special gates just for the Navigo. The catch? It is only good from midnight Sunday until the following midnight Sunday, and you can only purchase for the current week until Wednesday. Then starting on Friday, you can purchase for the upcoming week. Just plan ahead and bring a 2cm w x 3 cm h picture of yourself for the card.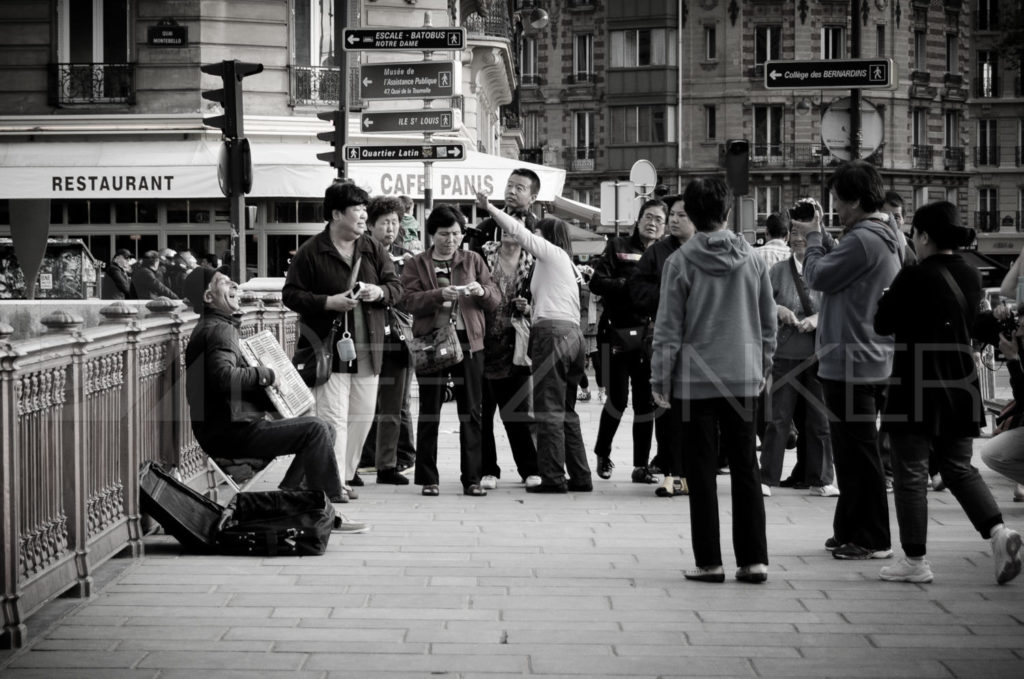 5. Tours. I recently used a travel website to purchase my tour bus ticket. It was much cheaper than the posted prices in Paris. It did take the full time(72 hours) the site stated to get a confirmation back. You just print out the pass and hand it to the bus or boat driver. I liked the tour bus for 1 day, so I could see more of the city versus just using the Metro.
6. Starting your day. To get the best pictures, get up early. In the summer, first light is around 5:30am. Notre Dame Cathedral opens its doors at 7:45 am. Most other attractions start around 9:00 am.
7. Lens caps. If you are carrying a DSLR around your neck or shoulder, keep the lens cap off and the hood on with gaffer tape or blue painter's tape(Anything that will not leave a residue). I have seen many lens caps on the ground. The hood helps to protect your lens, but it can also be bumped off, so taping will secure it in place.8. Stores. Many stores are closed on Sundays, so get your snacks and souvenirs on Saturday.
9. Tips are included. You do not need to tip when eating at a restaurant. The gratuity is already included in the price.
10. Use your coins. Most money exchanges will swap back your paper money, but not the coins. So find a street performer you like and get rid of your coins before you leave.
11. Don't forget about the people. There are many sites to photograph in Paris, and it is easy to focus just on these. Take a few pictures to show the people, the traffic, the food, and your hotel to preserve the overall experience.
So those are my tips for Paris. I hope you get to visit soon.